John F. Hayter, Attorney At Law, P.A.
Florida Collections & Litigation Attorneys
Meet the Legal Team at the John F. Hayter, Attorney at Law, P.A. Law Firm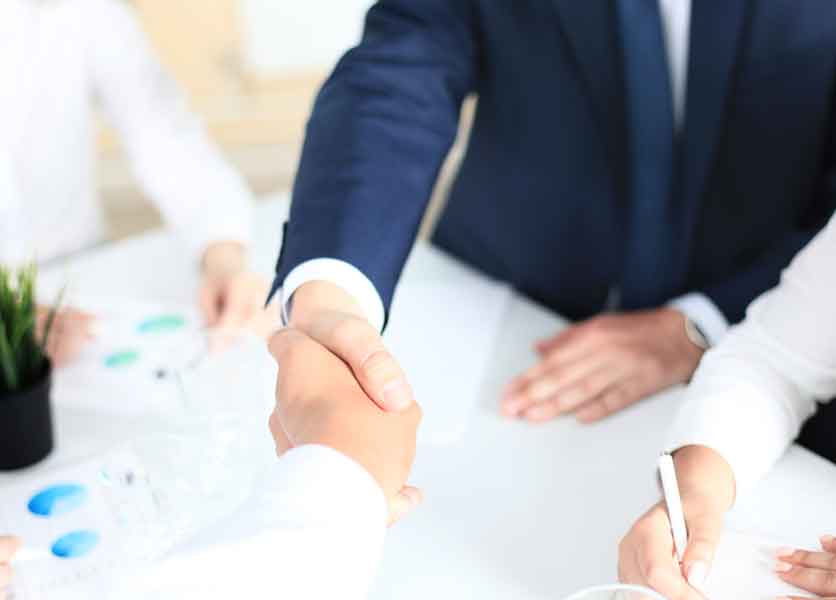 John F. Hayter, Attorney at Law, P.A., is a law firm practicing throughout the North Central Florida area from its office at 1418 N.W. 6th Street, Gainesville, FL 32601. The firm's primary areas of practice include pre- and post-judgment collections, foreclosures, landlord-tenant and general civil litigation.
The collections component of the firm offers pre- and post-judgment collections services to a wide variety of clientele, including doctors, lawyers, dentists, hospitals, landlords, private lenders, health clubs, and many, many others. Utilizing state-of-the-art litigation support and collections software, the firm is able to effectively manage a sizeable caseload for larger commercial clients while still being able to provide personal service to the individual client. Collection services are offered on a variety of fee bases, including hourly and contingent.
In conjunction with its collections practice, the John F. Hayter firm also offers a full spectrum of landlord-tenant related services, including collections, evictions and management and leasing consultation. Representing thousands of rental units in Gainesville and the surrounding region, the firm is fully prepared to serve the area's residential and commercial landlord-tenant needs.
Foreclosures for lenders and lender related clients are performed by the firm utilizing title examination and insurance services through The Fund, also known as Attorneys Title Insurance Fund, Inc.. Mr. Hayter prides himself on the prompt personal service provided to foreclosure clients at reasonable rates.
Learn More About Our Team of Attorneys
John F. Hayter, Attorney at Law, P.A. is a three lawyer, five support-person, law firm operating as a corporate from Florida Professional Association since 1984 with a primary focus on collections. Representative clients include hospitals, doctors, credit unions, banks, construction industry vendors, mortgage holders, commercial and individual lenders, property managers, condominium and homeowner association managers, and a wide variety of other individual and commercial creditors. The firm also handles substantial amounts of commercial and personal civil litigation and related matters.
The office manages a caseload of approximately 15,000 open files, most of which are handled on a contingent basis. This high volume file management is made possible through the use of state-of-the-art computer equipment and custom software developed over the last 25 years and this software is now marketed on a national level by the firm's primary IT consultant who was formerly the firm's office manager.
Aside from cost-effective case management, the Law Firm of John F. Hayter devotes substantial time and attention to compliance with all state and federal debt collection laws and regulations. With this dedication to "doing it right," the firm has never been sued for a debt collection law violation. The firm also enjoys, with pride, relationships with a number of clients that are former debtors who first encountered the firm when being sued or otherwise pursued in collection matters.
John F. Hayter, Attorney
President of John F. Hayter,
Attorney at Law, P.A.
Office: 352-374-8566, ext.114
Cell: 352-213-7298
Personal – Age 55; married to Kennette B. Hayter for 34 years. One child – Sarah Morgan Hayter, who recently joined the firm. Resident of Gainesville, Florida, since 1979.
Education – B.A. in Economics from University of Florida (1976) and J.D. from Cumberland School of Law (1979).
Professional – Admitted to Florida Bar in May 1979. Mr. Hayter served in house counsel for Alachua General Hospital 1979 – 1982 and in-house counsel for Shands Teaching Hospital & Clinics at University of Florida 1982 – 1984. President of private practice as sole proprietor for professional association from 1984 to present with primary professional focus on collections. Mr. Hayter's primary personal focus is in the area of post-judgment collections and judgment enforcement which he handles on a statewide basis.
David Williamson, Attorney
Office Manager & Associate Attorney
Office: 352-374-8566, ext. 118
Cell: 352-871-4449
Personal – Age 43; married to Sharon Amber Williamson for 10 years.
Education – B.S. and M.S. in Accounting from University of Florida (2001) and J.D. from University of Florida (2004).
Professional – Admitted to Florida Bar in 2005. Mr. Williamson served in criminal immigration and appellate practice in Tampa, Florida area (2005) and Guardian Ad Litem counsel in Polk County (2006 – 2008). Mr. Williamson has been with Hayter firm since 2008.